Fairway Golf Car Mobile Services is proud to provide mobile golf car maintenance and repairs to The Villages.
Our goal is to provide you with outstanding service, at your home or business.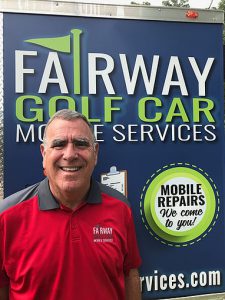 Pat has been a small business owner for over 30 years, and enjoys bringing a personal touch to his customers. He's invested in the community thru business, family and volunteering. He lives in Marion County with his wife, both veterans of the United States Air Force. Both are former teachers and small business owners. They have five children and five grandchildren, with two more on the way.
Operations Manager & Lead Technician
Ryan brings almost 10 years of golf car maintenance and repair experience. He is committed to his customers and always looking for ways to go above and beyond.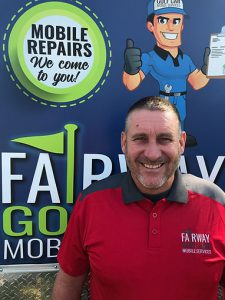 At Fairway Golf Car Mobile Services, we want to be the best. We believe that our customers deserve the best service and reliability in the industry.
And we know that to be the best we need to attract the best employees.​
We are proud to be an employee-owned business, where hard work and dedication is not just recognized but rewarded. 
Please contact us for further information.  We look forward to meeting you soon and getting to know you better…so we can better serve you and your golf car needs! 
We're always here to help.
Drop us a line and we'll answer very soon.