Are You Seaching For The Villages Mobile Golf Cart Repair?
Is there anyone who has not heard of The Villages, Florida?
The Villages is a giant retirement community located in Central Florida.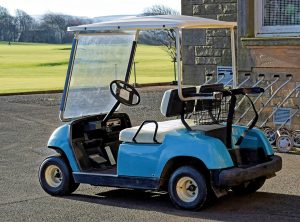 This town is a remarkable place to live and visit. It is the world's largest retirement community and is often referred to as "America's Friendliest Hometown."
The Villages has grown so much that it now encompasses a large part of 3 separate counties.
And it's only getting bigger.
The idea here is to live an active lifestyle. Individual communities have recreation centers, pools, golf courses, tennis courts, and other amenities.
Residents are encouraged to stay active, both physically and mentally and there is no shortage of ways to do that.
There is a club for almost everything that can have a club.
If you're lonely in The Villages, you're not trying hard enough!
Many of the people who live here are retired and on a fixed income. However, in comparison to most communities, the median income is high.
The crime rate is low which is a huge drawing card and residents are among those who are similar ages and philosophies.
Fairway Golf Car Mobile Services is proud to be a part of The Villages and serve its many residents.
In a community where EVERYBODY seems to be driving a golf cart, our services are in high demand!
We provide mobile golf cart repair that includes such things as check-ups, brake repair, battery replacement, tire changes, preventative maintenance, and any other needed repairs.
And the greatest part is…we do it at you home!
Fairway Golf Car Mobile Services is rapidly building a name for itself as the place to go for golf cart repair in The Villages.
The owner is Pat McBride, a well-known local businessman who is also an Air Force veteran.  He brings a personal touch to the business and is respected throughout the area as an honest and hardworking man.
His partner is Ryan Beamon, who has been a top-rated golf cart mechanic for over 10 years and who is quite famous for his easygoing style and friendly personality.
These two are the impetus behind the leading golf cart repair company in The Villages.
Fairway Golf Car Mobile Services is located at 830 South Main Street, Wildwood, Florida 34785.
Contact us via the website or call today at 352 -571-3100.