Wondering If You Need Golf Cart Insurance?
Florida is the golf cart capitol of the world.  And even though golf carts are generally much safer than cars, accidents do happen.
So, should you invest in insurance for a golf cart in Florida?
Read on.
Golf carts are not required to have insurance in Florida.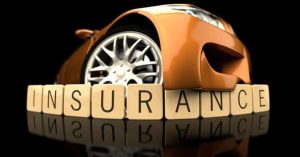 But in Florida, low-speed vehicles, or LSVs, are a different class from golf carts and must have a minimum level of liability insurance.
Your golf cart may qualify as an LSV and need insurance if it is street legal, capable of traveling over 20 mph, and has a VIN assigned by the state.
Golf cart insurance in Florida can nevertheless provide financial security in the event of an accident even if it is not mandated.
In other words, it is a good idea to cover yourself.
What Is A Golf Cart According To The State Of Florida?
A golf cart is a motor vehicle that is manufactured for use on a golf course for sports or recreational purposes and has a top speed of no more than 20 miles per hour, according to the Florida Department of Highway Safety and Motor Vehicles.
On authorized roads with a 30-mph top speed limit, they may be driven.
In Florida, low-speed vehicles, or LSV, fall under a different classification.
LSVs can go faster than 20 mph but not faster than 25 mph.
These cars can only be driven on roads with a 35-mph speed limit or lower.
They are subject to extremely distinct laws as well. The distinction may not be immediately clear because some golf carts have been converted to low-speed vehicles.
However, once it is road legal, your golf cart will need golf cart insurance.
 The state does not require the titling or registration of golf carts.
It is not necessary to have personal injury protection or property damage liability in order to drive one, according to the Florida Department of Highway Safety and Motor Vehicles.
In order to operate a golf cart in Florida, you must follow the laws of the area. Each county may have a different set of roads that are only for golf cart use.
There are several exceptions to the rule that golf carts cannot cross a county road or state highway, such as where the road or highway crosses a golf course or mobile home park.
Luckily, in The Villages, provisions including tunnels and bridges have been made.
Why Should I Invest In Golf Cart Insurance In Florida?
 Florida doesn't require golf cart owners to have insurance but doing so comes with significant financial risks.
Typically, a brand-new golf cart costs between $9,000 and $12,000. Even if you weren't driving at the time of the collision, if you don't have insurance and your golf cart is involved in an accident, you may be liable for the costs of the injured party's medical care as well as any other damages.
 What Kind Of Golf Cart Insurance Do I Need?
 There may be restrictions if a golf cart is added to an existing homeowners insurance coverage.
For instance, if you use the golf cart outside of your nearby neighborhood, coverage could not follow you.
Additionally, it might not cover your medical expenses or the injuries to other parties.
Medical payments coverage, liability coverage, collision coverage, uninsured motorist coverage, and comprehensive coverage for additional damages from occurrences like theft, vandalism, flooding, wind, and fire would all likely be included in a stand-alone golf cart insurance policy.
It would also likely offer broader protections.
If you are searching for a used golf cart, check out our golf cart sales page!