Golf Cart Repairs – Can I Do It Myself?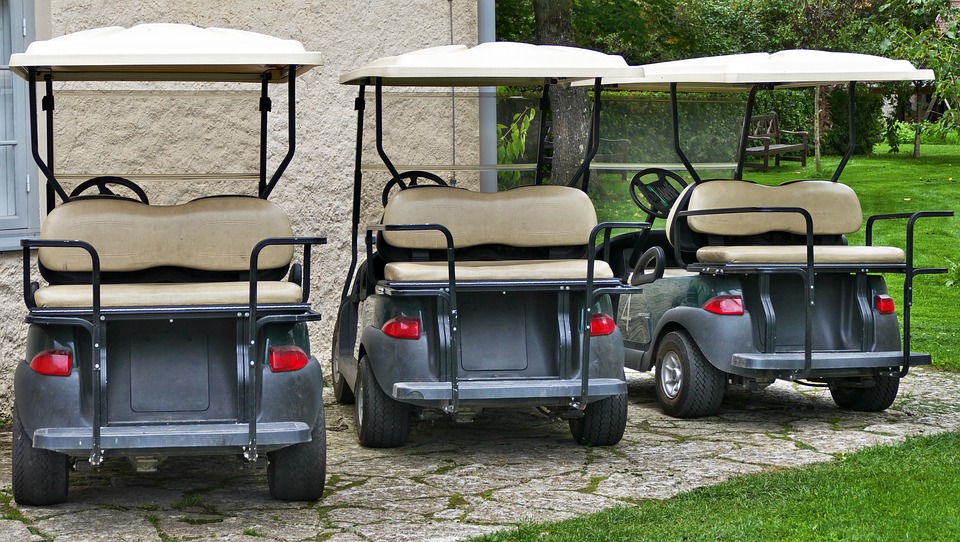 Check out this guide to selling your golf cart! 
If you own a golf cart, you will almost certainly need to have something fixed on it at some point. Whether you have a gas or electric golf cart, this is a typical occurrence. Things go wrong with any vehicle or mechanical device that is used frequently.
Golf carts can be difficult to get back up and running for some people but following these suggestions might help you have fewer issues when fixing your golf cart.
Before attempting any repairs, determine the precise issue:  It's important to first take a quick check at your cart to see whether the issue is something you can fix by hand. This could save you several hours of work and possibly hundreds of dollars in parts purchases only to realize later that all that was needed was a simple tightening of a screw or bolt.
If you discover that the problem is more complicated than a simple fix, make sure you have all of the necessary tools and parts before starting your repair.  It's aggravating to start a project only to learn you don't have the necessary tools or parts.
Some Easy, Do It Yourself Golf Cart Repair Jobs
Golf carts are commonly destroyed as a result of poor use, misuse, or a lack of routine maintenance. A dead battery, flat tires, twisted or broken tire rims, or body damage can all come from a lack of maintenance. These minor issues are easy to solve on your own.
Checking the life of the battery and then changing it. If your cart does not start, the battery is most likely dead. Because most golf carts are powered by electricity, the battery will eventually run out and no functionality will work. Disconnect the battery terminal cables to remove the battery. When removing the old battery and connecting the new one, make sure you wear gloves.
Examine the battery terminal cables next. Remove the cords and clean them with a wire brush if your cart still won't start with a new battery. Look for any cracks, leaks, or damage in the battery case. You'll need to replace the battery if the casing is destroyed.
Changing a flat tire and checking tire pressure. Examine the tires on your golf cart. The tires should be entirely filled, with no sagging at the base. On the rim of each tire, the air pressure rating is shown. If necessary, use an air pump to inflate each tire to the proper pressure. Tires that are properly inflated might also help your cart maneuver more smoothly.
Tires that are flat. When replacing a flat tire, first try to fill the flat tire with an electric air pump. Check for any sounds of air being released and that the tire remains inflated. If it doesn't, use a car jack to raise the cart. Remove the lug nuts that secure the tire to the axle, as well as the tire and wheel rim altogether. Then, replace the complete wheel rim as well as the tire.
Fixing the accelerator. Problems with the accelerator are also a prevalent golf cart concern. Check the accelerator pad if you're having problems with your accelerator. Tighten the fasteners that connect the pad control to the accelerator rod with an appropriate socket wrench. Check to see if the control mechanism has been caught. Loosen the connecting screw at the pad's base to remove it. Clean and remove any rust with sandpaper, then spray paint the pad with automotive grade spray paint before replacing it.
Return to Golf Carts For Sale In The Villages.
Conclusion
Some golf cart repairs are difficult and expensive, especially if the golf cart has not been properly maintained. Conducting a pre-season check-up and correctly storing your golf cart will extend the life of your cart and its components.
Fairway Golf Car Mobile Services can take care of all your golf cart repairs quickly and efficiently.  We also offer new batteries for the lowest prices around!  And you never have to leave your house!
Call the number 1 mobile golf cart repair service in The Villages Florida today at 352-571-3100 or visit our website at https://www.fairwaygolfservices.com/